working for us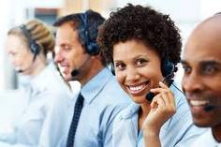 Datastat is passionate about improving the lives of our clients and their customers
Current Job Openings:
(Click to view job description and how to apply)
DataStat is a survey research firm that conducts telephone interviews on a variety of interesting topics. As an interviewer you will enjoy a relaxed but professional environment with no dress code. Available shifts are during the evening and weekend hours, which is great for students or as a second job. No experience is required but basic computer skills and being able to read aloud are essential to the position. It is vital that all interviewers have a pleasant telephone voice. DataStat offers extensive training that will prepare applicants to be professional telephone interviewers.
To apply online, please click here.
Now Hiring – April, 2018
Social Research Analyst - Entry Level Data Analyst
Job Description:
We are seeking a full-time Entry Level Data Analyst to learn proprietary data collection and analysis software and systems. The Data Analyst will be responsible for working with their project team to implement all aspects of survey research projects. Tasks Include: sample processing and management, programming questionnaires, development of materials, quality assurance checks, data analysis and reporting.
Minimum Qualifications:
BA or BS in a social science, math or other liberal arts, demonstrates knowledge of social science research, strong organizational and communication skills, strong computer skills, and strong attention to detail. Currently a permanent resident of Southeastern Michigan.
Preferred Qualifications:
1 - 2 years full time work experience, experience with statistical analysis using SPSS/SAS/Stata, experience with data collection and management.
Please don't just apply through the website – we need email with attachments Please email a cover letter, resume and salary history to
DA0418@datastat.com