Superior CATI Systems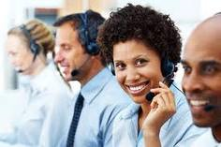 Proprietary CATI software: developed in-house and most advanced system in use today.
Custom digital phone system: designed and built in-house, supports digital verbatims, inbound and outbound IVR, targeted monitoring.
Proprietary response rate booster: designed and programmed in-house, uses neural network rulebase call patterning to reach hard-to-contact respondents.
Full time interviewers with extensive native Spanish abilities.
Interviewer assessment based on professional research conduct, never on raw productivity.
Go Back [-]