Web-based Surveying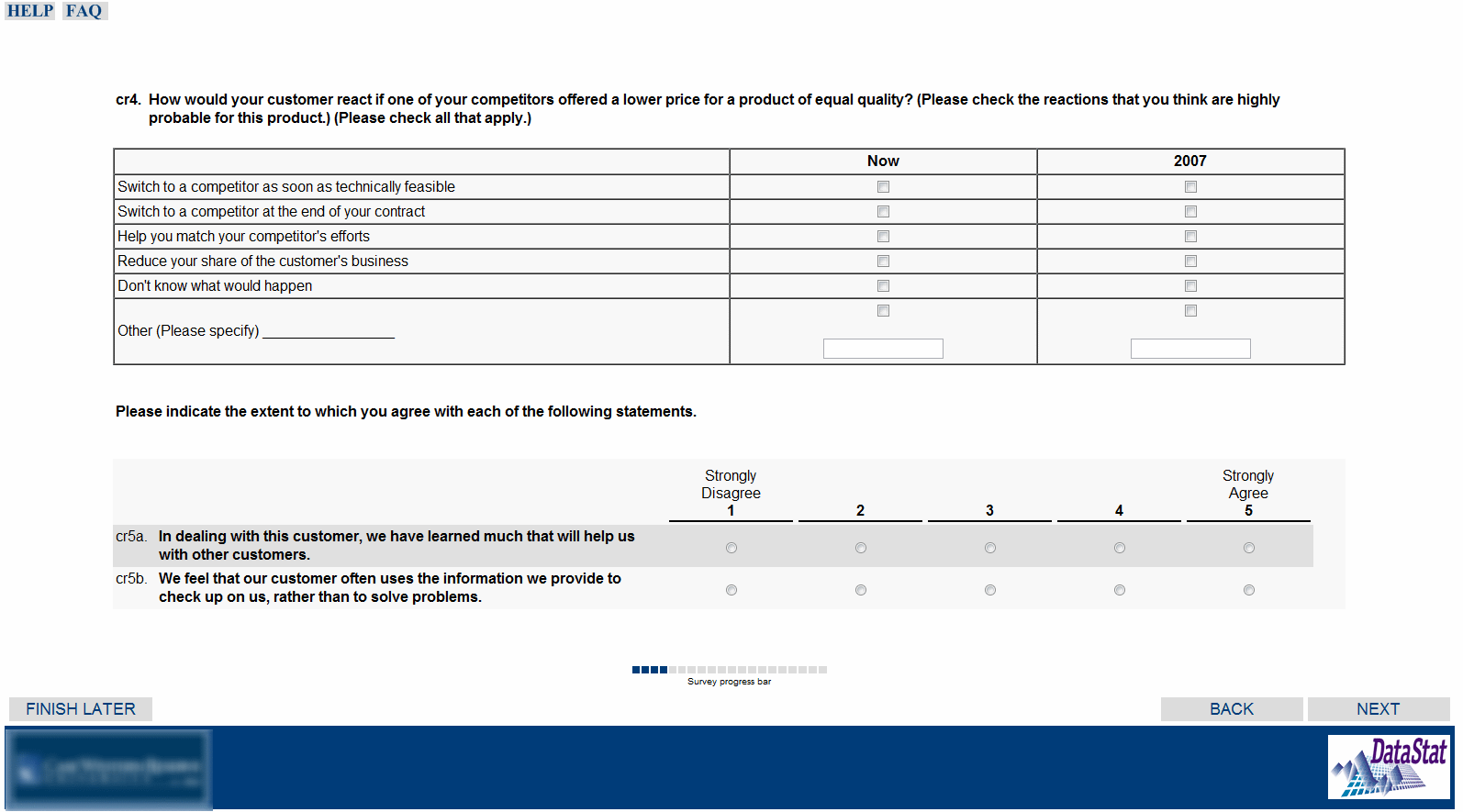 DataStat has created a complete web surveying system, based on in-house web servers.
DataStat has collected several hundred thousand interviews using our web-based survey technology.
Web servers are protected by full firewall security and industry-standard 128-bit encryption.
Web-based survey data collection systems are intricately integrated with our base proprietary sample management and data analysis systems.
The creation of the web data collection instrument is customized to the needs of the survey population and the objectives of the research sponsor.
Customized design allows optimal performance of the instrument in the various internet browser formats available (e.g. Internet Explorer, Mozilla Firefox, Opera, Safari, etc.)..
Go Back [-]